About OurCrowd
OurCrowd was started in 2013, driven by the idea that the business of building startups grows bigger and better when the global 'crowd' gains access to VC-level investment opportunities.
Today, OurCrowd is a global venture investing platform that empowers institutions and individuals to invest and engage in emerging companies. The most active venture investor in Israel, OurCrowd vets and selects companies, invests its capital, and provides its global network with unparalleled access to co-invest and contribute connections, talent and deal flow. OurCrowd builds value for its portfolio companies throughout their lifecycles, providing mentorship, recruiting industry advisors, navigating follow-on rounds and creating growth opportunities through its network of multinational partnerships.
"The most active venture
investor in Israel"
"A new type of
venture capital"
Highly-Selective Dealflow
To achieve its highly-selective dealflow, OurCrowd's team of investment professionals reviews thousands of companies each year, meets with selected management teams and, after an in-depth due diligence process, selects opportunities to share with the investor community. By leveraging its extensive network, OurCrowd can proactively identify and pursue companies, gaining access to investment rounds that are closed to other new investors. OurCrowd invests its own capital alongside its accredited members in every venture.
Portfolio Development Beyond Investment
Beyond the initial raise, OurCrowd supports its portfolio of companies with extensive business development and access to its well-connected global investment community. OurCrowd's vast global network includes multinational corporations, entrepreneurs, investors, venture capitalists, and global institutions. OurCrowd Innovate! is a corporate innovation program designed to help corporations support, collaborate and invest in startups. Innovate! members play a positive role in the development of startups, across stages and sectors - from sourcing and funding, to collaborating post-investment on strategic partnerships.
Global Snapshot
OurCrowd is headquartered in Jerusalem with offices spanning eleven cities on five continents.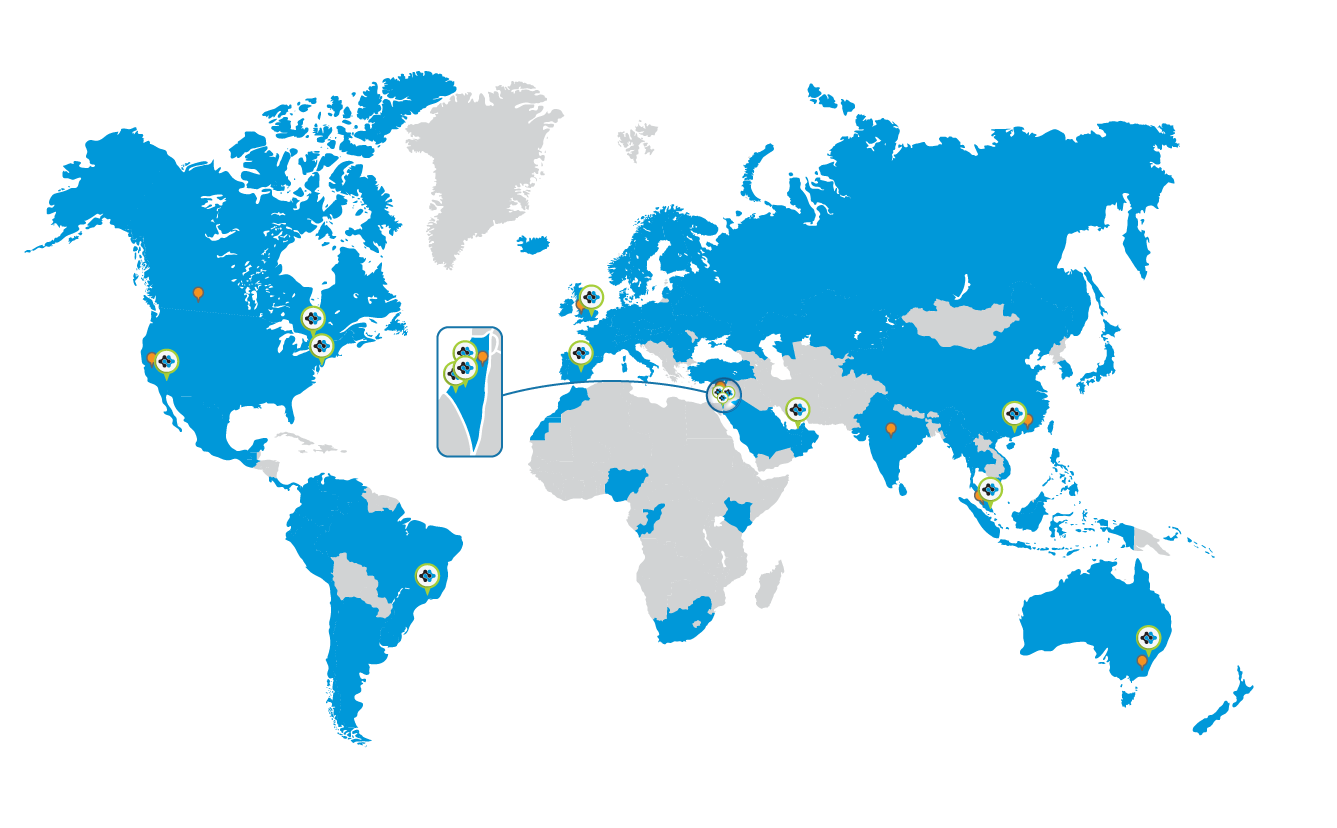 OurCrowd network of 218,000 registered investors in 195 countries
Capital deployed from investors in 90+ countries
Investments in 370+ companies located in Israel, the US, Canada, the UK, India, Hong Kong, Singapore and Australia

OurCrowd offices on 5 continents